Many discussions lately are all about asking which Singapore bank stock to buy. Share prices of banks have tanked sharply. Emergency rate cuts, coronavirus lingers, oil price war broke out, the circuit breaker triggered, what's next?
Banks are now trading at attractive yields and price-to-book ratio are hovering around fair value. Which Singapore bank stock (DBS, OCBC, UOB) to buy? How would you go about deciding which to buy?
In answering this question, I have decided to collate all the key financial metrics from 2002 to 2019. Data is extracted from S&P Capital IQ. I will also provide some candour thoughts on the key themes for each bank and the banking sector in general. Take it with a pinch of salt, just my two cents worth.
If you are thinking to add banking stocks into your portfolio, you have come to the right place. Here is everything you need to know about the big 3 Singapore banks: DBS, OCBC and UOB.
Do check up some of my posts earlier for an introduction to analysing banking stocks.
1. Revenue by Geographical Segment
1.1 DBS
DBS's largest segment by revenue is Singapore (65%)
2nd largest segment is Hong Kong (20%)
3rd largest segment is China (7%)
1.2 OCBC
OCBC's largest segment by revenue is Singapore (60%)
2nd largest segment is China (14%)
3rd largest segment is Malaysia (13%)
1.3 UOB
UOB's largest segment by revenue is Singapore (58%)
Malaysia, Thailand and China all have an equal weightage of (10%)
2. Revenue by Business Segment
2.1 DBS
Wealth Management makes up the largest segment (36%)
Cards make up the 2nd largest segment (22%)
Transaction services the 3rd largest segment (21%)
2.2 OCBC
Global corporate/Investment Banking makes up the largest segment (40%)
Global Consumer/Private Banking make up the 2nd largest segment (24%)
Insurance makes up the 3rd largest segment (18%)
2.3 UOB
Group Wholesale Banking makes up the largest segment (55%)
Group Retail makes up the 2nd largest segment (40%)
3. Loan Breakdown
3.1 DBS
DBS's largest segment is Building & Construction (24%)
2nd largest segment is Housing loans (20%)
3rd largest segment is General Commerce (13%)
3.2 OCBC
OCBC's largest segment is Building & Construction (24%)
2nd largest segment is Housing loans (23%)
3rd largest segment is General Commerce & Individuals (13%)
3.3 UOB
UOB's largest segment is Housing loans (26%)
2nd largest segment is Building and construction (25%)
3rd largest segment is General Commerce (12%)
4. Revenue by Income Category
4.1 DBS
Net Interest Income makes up 66% of DBS's Total Income
Non-Interest Income makes up 34% of DBS's Total Income
4.2 OCBC
Net Interest Income makes up 59% of OCBC's Total Income
Non-Interest Income makes up 41% of OCBC's Total Income
4.3 UOB
Net Interest Income makes up 66% of UOB's Total Income
Non-Interest Income makes up 34% of UOB's Total Income
5. Net Interest Margin (NIM) %
*Calculations for NIM: Net Interest Income / Gross Loan
DBS average is 2.78%
OCBC average is 2.77%
UOB average is 2.93%
6. Revenue Growth %
DBS average is 9.1%
OCBC average is 11.2%
UOB average is 9.4%
7. Non-Interest Income Growth
DBS average is 8.7%
OCBC average is 13.9%
UOB average is 9.5%
8. Net Loan Growth %
DBS average is 7.4%
OCBC average is 10.1%
UOB average is 8.8%
9. Net Income Growth %
DBS average is 39%
OCBC average is 45.9%
UOB average is 44.7%
10. Cost-to-Income Ratio
*Calculations for CIR: Total Operating Expenses / Total Income
DBS average is 43.5%
OCBC average is 39.2%
UOB average is 39.2%
11. Return on Equity (ROE)
DBS average is 9.7%
OCBC average is 11.3%
UOB average is 11.2%
12. Basic EPS Growth %
DBS average is 17.4%
OCBC average is 11.8%
UOB average is 9.9%
13. Basic Earnings Per Share (EPS)
14. Price-to-Book (P/B) Ratio
DBS High is 2.98 | Low is 0.60 | Average is 1.32
OCBC High is 3.41 | Low is 0.66 | Average is 1.61
UOB High is 2.95 | Low is 0.39 | Average is 1.51
15. Dividend Yield %
DBS High is 9.50% | Low is 0.66% | Average is 3.45%
OCBC High is 6.25% | Low is 1.00% | Average is 3.01%
UOB High is 8.23% | Low is 1.14% | Average is 3.47%
16. Top Holding Positions
16.1 DBS
16.2 OCBC
16.3 UOB
17. Summary
This is the table showing the 18-year average of all the 3 banks. OCBC seems to be the clear winner here, followed by UOB and lastly DBS.
However, DBS's performance has been pretty decent in the past few years. They have been a laggard in the first 10 years and both OCBC & UOB are always ahead of DBS. That's why their average is low.
But things seem to be changing now. DBS is really catching up fast and strong if you look closely from 2015. The charts remind me of an analysis I did on Mercedes, Audi and BMW. One was a laggard in the initial years, but catch up strongly in the later years.
Thoughts about DBS
DBS has the highest revenue and market cap among the 3 banks. You can say they are the market leader, the darling bank of Singapore. They are about 30% owned by Temasek, which is government. This is in contrast with OCBC and UOB as they are more of a family business.
I can't really think much about DBS. The downside of DBS is that it has the highest exposure to China. Hong Kong makes up 20% of its FY19 revenue and the rest of Greater China takes up 7%.
The political situation in Hong Kong is still showing no signs of progress and Hong Kong is sinking into a recession. With that being said, the financial results for Hong Kong in FY19 is still surprisingly strong. Their net profits are up 12% Y-o-Y excluding property gains in the prior year.
Thoughts about UOB
The theme of UOB surrounds around capturing the cross-border trades, focus in South-east Asia (SEA) region, intra-regional flows around China, and trade corridors along the ASEAN region.
What I like about UOB is they have a diversified portfolio. They are well spread out across different countries rather than being too heavy in HongKong/China (DBS) or Malaysia/China (OCBC).
UOB has a balance weightage in Thailand, Indonesia, Malaysia and China. They also have the smallest market share in Singapore, which may or may not be a good thing depending on how you look at it.
Initially, UOB is the prime beneficiary from the US-China trade war as manufacturing firms start moving out of China to the neighbouring region. But that narrative has since changed after the US and China made progress in trade talks.
Because UOB is more focused on ASEAN, Grab has chosen to enter into a strategic alliance with UOB rather than DBS or OCBC. Grab, like UOB, is also very much focused around the South-east Asia and ASEAN region. So UOB naturally comes as a complement to them.
Some of the risks are UOB has Thailand which the other two banks don't. Thailand makes up 10% of UOB's revenue. The COVID-19 would hit put Thailand at a high risk as 20% of its GDP is derived from the tourism industry.
UOB depends largely on loans and they are small on asset management, wealth management and the likes. Though they have plans to grow on that. In the event when interest rates are cut, a bank that derives most of its revenue from loans would be hit harder than others that are more diversified.
Thoughts about OCBC
OCBC has a subsidiary, OCBC Wing Hang, which contributes about $423 million or about 8% of the total group's operating profits. In contrast with DBS's Hong Kong business, OCBC Wing Hang suffers a 15% drop from the prior year of $497 million.
What I like most about OCBC is that it has a direct 87.9% interest in the insurance company, Great Eastern. There are two ways of looking at this.
One is that insurance is a great business, almost a sure-win one. The premiums collected would certainly always exceed the claims paid out. Huge fat profits are also made by investing that large pool of float through Lion Global Investor, their asset management division.
The other way of looking at is the risk of insurance companies increases as the interest rate falls. We are at the edge of a cliff that is looking at negative rates. How would insurance companies promise to pay insurers 3-4% of payouts for decades, but yet earn a yield high enough to compensate that when the risk-free rate is at 1% or even 0%? Answer: High-risk assets.
OCBC is aggressive on wealth management. They acquired ING Asia Private Bank from IG, now called Bank of Singapore. Bank of Singapore then went on to acquire Barclay's wealth and investment business in Singapore & Hong Kong. OCBC also acquired National Australia Bank's Private Wealth Business in Singapore and Hong Kong.
It is all focused on private banking, wealth management, asset management and etc. A complete opposite from UOB, which is more focused on franchise businesses, and SME loans. As a result, non-interest income makes up a higher proportion of total income for OCBC as compared to DBS or UOB.
Concluding Thoughts
1. Ammunition Running Low – Negative Rates
The most concerning long-term view is how do banks make money at negative rates? The world is too loaded with debts all over the place that they can't even handle a 2.5% rate. That's why fed slash rates 3 times in 2019. More recently, it did another emergency cut of 0.5% to 1%- 1.25%. You know something is wrong when it is an emergency cut.
Historically and statistically speaking, S&P reports a negative return 6 months and 1 year after an emergency rate cut.
Fed meeting is in a week time on 17-18 March. As of 10 March 2020, probability of a cut of 25-50 is 70% and 50-75 is 30%. Either way, banks would likely tank again or markets would go up. Its mood is too volatile now until anything can happen.
Will we ever see the fed fund rates going back up to 5%, 10% again? I highly doubt so. The effects are reversible and I wonder the extent of the impact on the whole monetary system when the house of card collapses. No one knows what to do and no one has a solution for it because this is unprecedented.
That is a long-term view, but a valid one to keep in mind. We are entering into uncharted territories. To hedge yourself again such doom and gloom, it is good to get some gold or bitcoins. I have kept both to enjoy the best of both worlds. I wrote a recent post that calculates the optimal allocation mix to get. Do check that up if you are keen on getting some.
2. Digital Banking License
The second thought is the entrant of new digital banking licenses in Singapore. Grab & Singtel would most likely get it. Sea and Razer might also get it. These are all the nimble start-ups that are showing extremely high growth and they are here to uproot traditional systems. They are really strong contestants, certainly not to be underestimated. Just think about what Grab did to Comfort, Airbnb to Hotels, Online malls to retail and etc.
The new digital banks are going to offer a more attractive value proposition. More convenient process. Easy to use. Seamless. Nice user interface. Curious people are going to hop over. Good reviews are going to spread. Just like how Grab came up with their metallic MasterCard.
You can imagine loans that would otherwise come from the big 3 banks would now come from them. Loan market share of traditional banks would decline and profits would dwindle. To what extent? No one knows. Will it happen? Inevitable. The effects of this would only come in around 2022 onwards, so not to worry.
3. 2020's Twin Storm: Covid-19 and Oil Price Crisis
The last time oil prices crash in 2016, the world almost goes into a recession. Banks have to record higher provisions and allowances. Loans turn sour and businesses fail to make payments. Prices and profits of bank stocks fell sharply as oil and gas companies go bankrupt.
Today in March 2020, we are seeing another oil crash, that just got started only. If this prolongs longer, banks are going to take a hit and recession would come.
As for banks taking a hit, it probably won't be as bad as before. They have learnt from the lessons in 2014 and 2016. The 3 banks have more or less de-risk their balance sheet and provide sufficient provisions on this.
Coupled with this is the spread of the coronavirus all over the world. People are staying home, travel reduces, social gathering reduces, spending reduces and the cycle goes on. In such times, do you think a business owner would be thinking of borrowing loans for expansion?
Instead, what you see on the news is cost-cutting and pay freeze activities. Business sentiment is low and consumer confidence is poor. Again, the longer this prolongs, a recession would come.
Now you have a twin factor that makes a perfect storm. Neither of the above seems to be showing any signs of slowing. Oil war just got started. A battle of ego does not get resolved overnight.
China is slowing, but reports are saying they are faking a return to the norm by switching on lights and electricity to meet government requirements. The US and UK just got started, but they are not well-equipped and prepared to deal with it as they are complacent. Once US reaches the acceleration phase, the world would panic.
4. This Too Shall Pass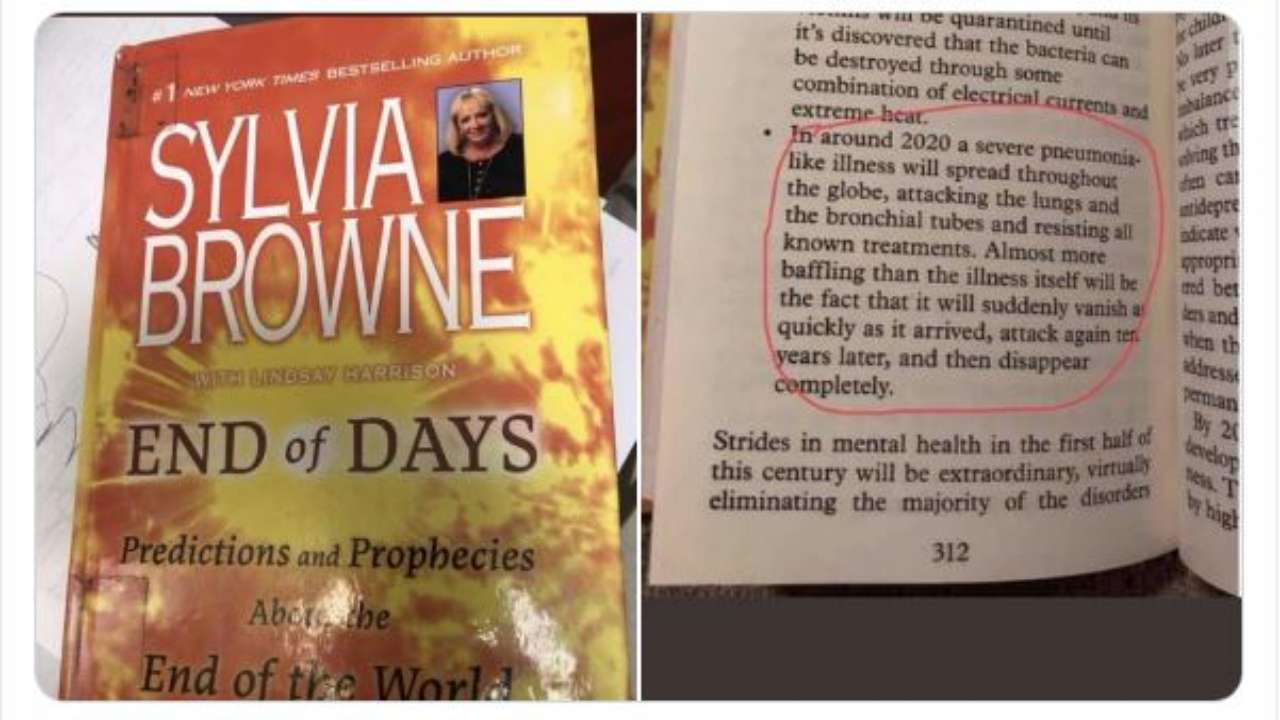 The above two storms would eventually subside and come to an end. The coronavirus as stated in the prophecy will go away as quickly as it comes. The problem is only how long we have to wait. And what is the extent of financial impact during this wait.
Russia will also eventually cave in to OPEC's demands. OPEC has tried this strategy before in 2014 to increase production and cut oil prices. This is done to make US shale oil producers go bankrupt as the cost of fracking is high. But that did not turn up very well as many shale oil producers are more resilient than expected.
Worried that the US is stealing oil market share in Asia, Russia is now resorting to the same tactic that has failed before. They are going to lose in the long-run and wave the white flag, just like how Saudi Arabia did, in 2016-2017.
Just like every oil crisis in the past, things will revert back to business. If you are a long term investor, opportunities are emerging.
5. Most Popular Singapore Bank Stock to Buy
I did a poll on investing note asking which banks would they buy given the same dividend yield and P/B ratio. Out of the 227 votes, 157 voted for DBS, 47 voted for OCBC and only 23 voted for UOB.
As for the why, nobody gave a solid justification. Most pointed to general comments like "government-backed", "largest bank", "Safer/Stable" and etc.
6. Time to buy Now?
People who are buying now are betting that things would reverse shortly. A cure would be found and a truce would be made. They are scared of missing the boat when the market reverses back up.
People who are waiting are betting that things would get a lot worse and a recession is coming. Things are too uncertain now and they think it is better to stay on the sideline with cash.
Which side should you be on? The best is in the middle.
Just buy some like what Howard Mark said. When it goes up, you are glad you board the boat. When it goes down, you are ready to average down. You don't feel bad either way.
Personally, I am in the middle. I have already bought DBS at $21.20. My warchest is maxed out now. So it's time to build up an army ASAP over the next few months. Here is a strategy that I came up with.
7. Investing Strategies with Limited Bullets
Under normal market conditions, stock prices would swing up and down, oscillating between overvalued and undervalued. Recessions and bear market come very rarely if you look back over the course of history.
Of course, the best time to buy is during a recession. But no one knows when and how it will come. Research and studies have shown that a buy and hold dollar-cost averaging strategy is much more profitable than waiting for a dip in a recession.
"More people have lost money waiting for corrections and anticipating corrections than in the actual corrections."

Peter Lynch
Hence, to avoid making this mistake. I came up with a strategy that only requires two bullets. The first bullet I will fire is at the edge of a recession under normal market conditions. The second bullet I will fire is at the deep pit of a recession.
In this way, I would average down my cost at a recession price. At the same time, I also don't need to worry about the market suddenly taking off as my 1st bullet is already in. I would also make pretty good gains if the market took off since I bought at the lows of a normal market condition.
Of course, the dots are subjective. But I do believe DBS is near the bottom of a NORMAL market condition. In fact, it's share price is already behaving like it is in a recession. Just scroll up and look at both the P/B ratio and dividend yield chart. The only time yields hit this high is during the 08 crisis. It has never reacted like this before.
8. Markets Are a Little Irrational Now
Looking at their financial results over the past few years, DBS is growing very strongly. Financial performance is stellar and there are no signs of cracks so far.
If you think about it. The recent massive sell-down is not based on past deteriorating financial performance like Singtel. Bahati Air is showing all kinds of problems and the telco industry is entering a structural decline. But as for DBS, it is just based on fears, expectations and market outlook, at the moment.
Will we ever see the highs of 9-10% yields for banks? It would be crazy, but not ruling that out. Also important to note that the 08 crisis was a banking crisis. Banks naturally take a sharper hit since it is a banking crisis.
But this 2020 recession is a coronavirus crisis. Would banks be hit as hard as 08? Some say it is going to be worse than 2008, but the truth is no one knows. There are some base case scenarios. When things recover faster than expected by this year, the pent-up demand would shoot markets through the roof. The worst-case scenario is it drags on till next year.
The way I see it? China reaches the stabilisation phase pretty fast. About 2 months? If all other countries follow the same trend, we would be out of this situation by H2 2020 hopefully.
Impact on the O&G sector on banks also shouldn't be material. As of 2017, oil and gas companies only account for about 5.6% of DBS's total loans. In June 2017, DBS has exposure to state-owned shipyards of $1.6 billion.
But the risk has come down after Sembcorp Marine issued a 5-year loan of $2 billion to its parent, Sembcorp Industries. Here is one good example of how a government-owned bank is safer. (right pocket to left pocket) So I don't foresee any material risks here unless DBS issued many more O&G loans.
Hence, I think banks are a bit oversold. Yields are high and P/B ratio is falling below 1. The fear index is at its maximum and VIX is above 50. This is one of the indicators to tell me it is not wrong to buy now.
9. Confluence of Buying Factors
Annual dividends are around $1.23 for FY 2019. I got in at $21.20 because that translates to a yield of exactly 5.80%. My personal target of F.I.R.E is above 5.5%. DBS at 5.80% yield? That would be a big bargain if I asked you this a few months ago.
Another reason why I picked DBS is they pay out dividends on a quarterly basis.
This is the long-term view of DBS charts. I bought around the previous resistance range. So technically speaking, it would be an ideal price zone to place a buy order around here.
On top of that, Michael Sia, executive director and head of investor relations for DBS has also initiated share by backs on 9, 10, 11 & 12 March 2020. DBS bought a total of 6 million shares between the share price range of $20 and $21. That is $128 million in total consideration. It gives extra confidence when they themselves are buying around your entry price.
The share price of DBS has also fallen 20% year to date or 30% from its peak. I have initially stated my strategy of deploying my army, which is to wait for prices to fall 20% before attacking. It has done so and I have attacked.
Of course, prices might get lower, but I am not planning to bottom-fish. I just follow my dual-bullet strategy and execute it. I treat now as "normal" market conditions and I believe the price of DBS is at an extreme low.
When it goes deeper into a recession (70-80% drop), I would unload my 2nd bullet and average down the cost price to a recession price. Not a problem here.
In the meantime, I would just focus on paying off my loans, build an army on the sideline, keep calm and collect dividends. Now I am happy to pay my student loans to DBS. I pay them, they pay me. This is my very first stock in my portfolio. So welcome DBS, a golden goose to keep!