I came across the Ark Innovation ETF when I was watching one of Chicken Genius Singapore YouTube's video a few weeks back. What surprised me was this fund COMPLETELY outperformed both the S&P500 and Berkshire Hathaway. This has sparked my interest so much so that I have decided to do a comprehensive Ark Innovation ETF review (ARKK). I have learnt a lot after reading up on ARKK, listening to Cathie Wood's podcasts and watching DNA gene editing videos. This is definitely an interesting one to explore.
1. Transitioning to the 4th Industrial Revolution
Over the past few months, there is one trend that is clear to me. Money is moving out of dinosaur industrial businesses to fast-growing emerging tech. Here are the reasons why.
Firstly, what does Warren Buffet invests in? It is mostly traditional businesses like financial banks, consumer goods, Airlines, Brick-and-Mortar Retail Stores and etc. Things that he can understand and things that have survived long enough to build up an economic moat.
However, most of these companies are also created in the 2nd industrial revolution era. They are pretty much in the "decline" phase of a company's life cycle now. It is old, slow and PRIME to be disrupted. And because his portfolio is not heavy on tech, it is struggling to catch up with the S&P 500.
Look at the worst-performing industries and the best-performing industries. The main difference is one is traditional businesses (Berkshire Hathaway's Portfolio) while the other is more of internet and future tech (ARKK ETF).
Secondly, the S&P 500 index is already highly skewed to the point that it does not represent the overall health of an economy. The top 5 constituents (Microsoft, Apple, Amazon, Alphabet, Facebook) are all tech companies and it has already taken up about 50% of the share.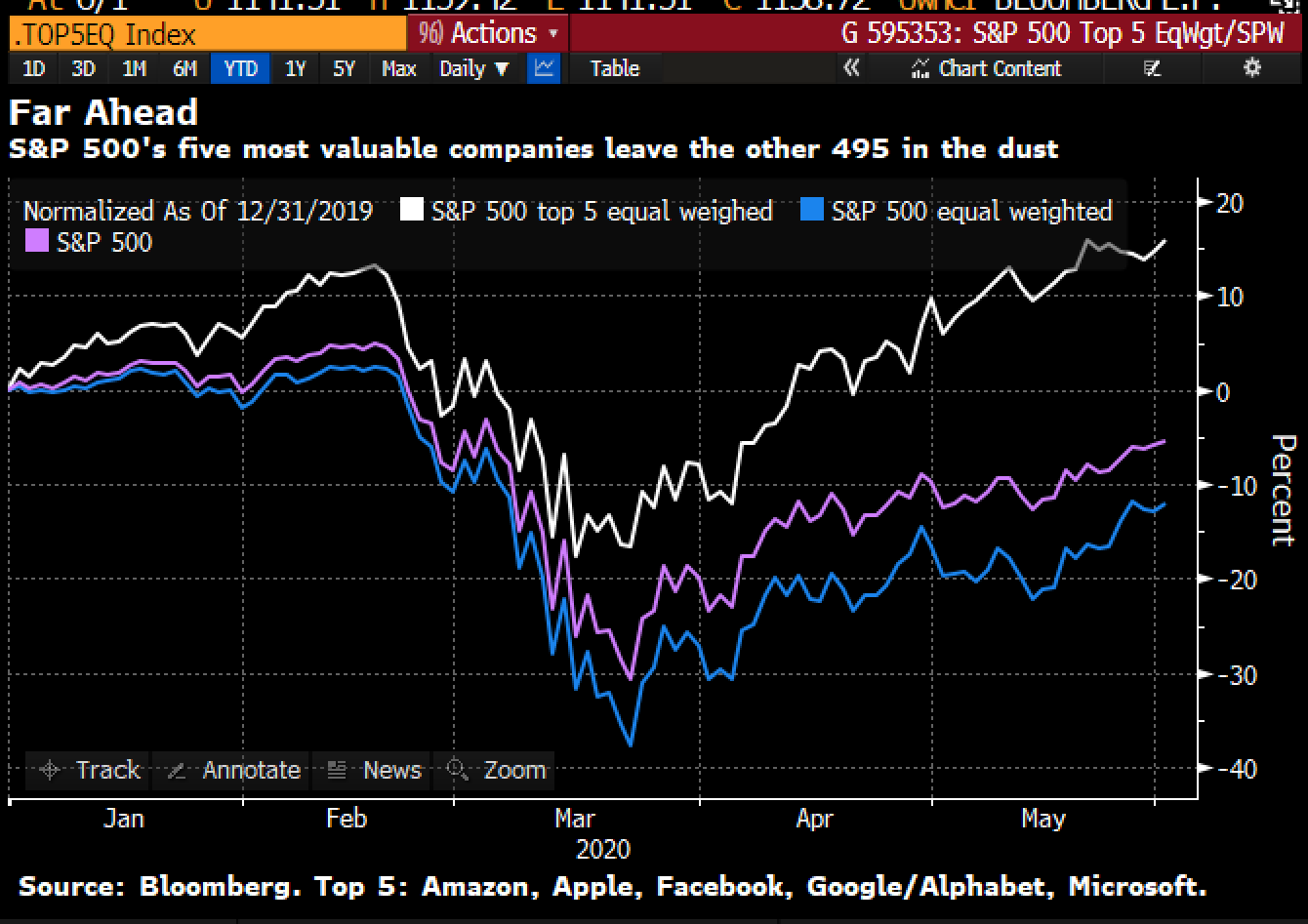 The reason why the S&P 500 is pumping is because of these tech companies. Not because the economy is recovering. There is a growing divergence as only the tech sector is booming while the others are still underwater. If you normalise the weightage of tech companies, the S&P500 index is actually down 12% year to date.
Thirdly, NASDAQ is the only index that makes a sharp v-shape recovery to make new highs. From this, you can see clearly that the money is flowing into tech. Not financials, not consumers, not utilities, not transportation, not oil & gas, not dinosaur businesses but tech.
2. What is Ark Innovation ETF (ARKK)?
So what is the Ark Innovation ETF (ARKK)? It is an ETF that invests in disruptive innovative companies. The portfolio manager for ARKK is Cathie Wood. She is really brilliant, sharp and her views are always insightful and refreshing. The main themes of investments in ARKK are autonomous technology & robotics, next-generation internet, DNA genomic revolution and fintech innovation.
Apart from ARKK, Ark Invest also has other actively managed ETFs such as ARKQ, ARKW, ARKG, ARKF and two passive funds, PRNT and IZRL. But the most popular review is Ark Innovation ETF. It has a more diversified mix of different technologies in different sectors. If you want a bit of all, then ARKK is the way to go.
Cathie Wood created these ETFs for investors who are passionate about the future and believe that innovation is key to growth. Note that a lot of these companies in her funds are really at the forefront of cutting-edge emerging technology. While the future looks bright, that also means most of them are still burning cash and net profits are negative. It is a high-risk, high-reward game.
On top of that, disruptors will also face a huge regulatory, political and legal challenge from the old guards. Just like how bitcoin and crypto are with traditional banks right now. Or ethical concerns with genes editing. People will resist change and the transition from the 3rd industrial revolution to the 4th will not be easy. But the only thing that is constant is change.
3. Review of Ark Innovation ETF (ARKK) Top Holdings
Here are the top 10 holdings of ARKK. I would review through each of the company's business briefly so that you can get a better overview of this Ark Innovation ETF.
3.1 Tesla
Top of the list is Tesla. Cathie Wood is a big bull on Tesla with a price target of $7,000 by 2024. Tesla makes up the biggest portion of ARRK and it is also the top holdings in other ETFs like ARKW & ARKW.
Tesla is totally crushing it as they are making technological breakthroughs in autonomous driving, autonomous taxis, battery technology and etc. They are already the market leader in EVs with more than 50% market share in the US. Their battery technology is years ahead of other competitors and Tesla has both the first-mover advantage and cost competitiveness advantage.
It is reaching a tipping point where the cost of ownership for electric vehicles is cheaper than fuel. After which, we are going to see exponential growth for EVs simply because it makes economical sense to do so.
Countries around the world are also moving towards adoption of EVs as new emission standards are being imposed on car manufacturers. The trend towards EVs is inevitable as cost declines. Tesla is also announcing a battery day event where Elon would unveil a new battery technology that could be a game-changer for Tesla.
Both operational and financial performance has been healthy. Vehicle deliveries have been increasing exponentially and their cash flow has turned positive in recent quarters. Net losses are also closing up and 2020 could be the year Telsa made its first profit after 10 years since its IPO date.
Tesla is the primary reason why ARRK is up so much this year. This is because Tesla has more than doubled in value since its low in March 2020. But its valuations may be on the high side as Elon himself tweeted that the stock price of Tesla is too high on 1st May 2020. That was about $750. The forward P/FCF ratio is also about 64. You are paying $64 for each dollar of free cash flow that Tesla makes.
3.2 Square
Up next is Square, a payment-processing company. It has a plug-and-play model that allows ANY businesses to accept credit card payments easily. Instead of going through complicated contracts to get a point-to-sale terminal, you can now plug in a squarish-looking device for $10 and get started instantly. Square earns a 2.6% cut + $0.10 for each transaction.
On top of that, Square collects over 300,000 data points from all these transactions. This is in contrast with a traditional lender with only 800 data points. They have dashboards that use data analytics and AI to help businesses convert information into insights. Merchants can also borrow loans INSTANTLY from Square and the repayments would be automatically made through their transaction fees.
There is no reason not to love Square as a business owner. They have everything covered for you. From payment to employee payrolls, loans to product insights. You can get started quick and fast.
I like Square because Jack Dorsey is a bitcoin bull. He created this bitcoin logo in twitter and he has been accumulating bitcoins heavily. At one point in March 2019, he was spending $10,000 a week to buy bitcoins at around the bottom price of $3500-$4000.
Cash App is also helping to bring crypto adoption by allowing bitcoin payments for merchants. Bitcoin revenue in Q1 2020 has already surpassed the fiat revenue of Square for the first time. The crypto space is growing extremely fast and Square is smart to catch on the trend.
Square IPO in 2015 and it made its first profit in FY 2019.
3.3 Invitae Corp
Invitae Corp is one of the companies that fall under the DNA genomic revolution. This is quite an interesting industry to look at. There is even an ETF called the ARK Genomic Revolution that is solely focused on this area.
Generally speaking, there are 3 different business segment to target in genomic revolution. Reading of DNA, interpreting DNA, and editing DNA. Invitae Corp falls under second (Interpreting DNA).
The mission of Invitae is to make genetic information affordable and accessible to everyone. Their main service is to do genetic testing. There are three different categories: diagnostics, proactive and reproductive. For only a few hundred dollars, you can do a test and your DNA genes can reveal almost everything about your current & future state of health.
The market is huge because most of us don't know anything about genetic testing. But yet genes make up the blueprint of our biological life. It is a market that is highly underserved and under adopted. When this breaks into mainstream medicine, the business volume of Invitae would grow exponentially.
Invitae IPO in 2015 and their net losses are accelerating in recent years.
3.4 CRISPR Therapeutics
This is another company that falls under the DNA genomic revolution theme. While Invitae Corp does genetic testing to reveal health conditions, CRISPR Therapeutics is involved in the field of genome editing. So it's the 3rd category (editing DNA). They edit your DNA gene cells directly by using a technology called CRISPR-Cas9.
CRISPR-Cas9 is a revolutionary technology that could potentially transform the entire medical sector. How it works is that there are two working parts. One is the Cas9 which is a protein enzyme that cuts off your DNA strand. The other one is CRISPR which is a guiding RNA that locates which part of your DNA sequence is faulty.
If your body has a genetical disorder or chronic disease, it is either you are missing some DNA genes, the order sequence is incorrect or there is a defective gene. What CRISPR-Cas9 does is that CRISPR will run through your entire strand of DNA genes to locate where that mutated area is. Then, Cas9 will cut that sequence of genes to either delete, insert or repair the gene cells. And voila! The root cause of the problem is gone. That is what CRISPR Therapeutics does in a nutshell.
In Nov 2019, CRISPR Therapeutics has treated two people with genetic disorders sickle-cell anaemia and b-thalassaemia. It is a condition where the shape of your red blood cell becomes like a crescent shape or a squarish shape. This could cause blood clots and a lack of haemoglobin in your body.
Before CRISPR-Cas9, there was no cure for this and the treatment was to go for frequent blood transfusions and hospitalizations. But now gene editing can cure it successfully. This is just the tip of the iceberg on what CRISPR-Cas9 can do. Imagine them curing diseases like cancer, AIDs, HIVs and etc.
CRISPR Therapeutics IPO in 2016 and made its first profit in FY 2019.
3.5 Roku Inc
Roku is a streaming company that allows you to watch hundreds of shows on the TV. You just need to connect the Roku device into your TV and the WiFi to get started. They believe that all televisions will be streamed in the future and Roku wants to be the market leader on that. I am not too impressed with the innovation of Roku as most smart TVs already have access to Netflix, YouTube and etc.
The main difference is Roku has thousands of applications and a greater variety of offerings. Their objective is to give you the best quality streaming experience and they can continuously add new programs or features through software updates.
But this is not the case for Smart TV manufacturers. If you have navigated through the apps on a Smart TV, it is probably not so user-friendly and they don't update it often. However, I feel the technological advancement of Smart TVs would eventually make Roku redundant in a few years. So I don't really see the competitive advantage or growth potential of Roku.
Roku IPO in 2017 and they have not made a profit yet.
3.6 Proto Labs Inc
Proto Labs is a digital manufacturing company that produces custom prototypes and on-demand production parts fast. They have four different types of services: Injection Molding, Sheet Metal Fabrication, CNC Machining and 3D Printing.
Proto Labs core value lies in being able to make custom parts for you fast and quick. They have created an online platform where you can mix-and-match the specifications of your prototype and a quote would be automatically generated. This would otherwise have taken days of sending emails back and forth to agree on parts availability, design feasibility and pricing.
The customers that they serve are mostly in the aerospace, appliance, automotive and telecommunication industries, SMEs and even mom-and-pop stores. That is because they can do low-volume production for specialised parts and high-volume mass production for big corporations.
Proto Labs IPO in 2012 and their net profits have been growing consistently.
3.7 Illumina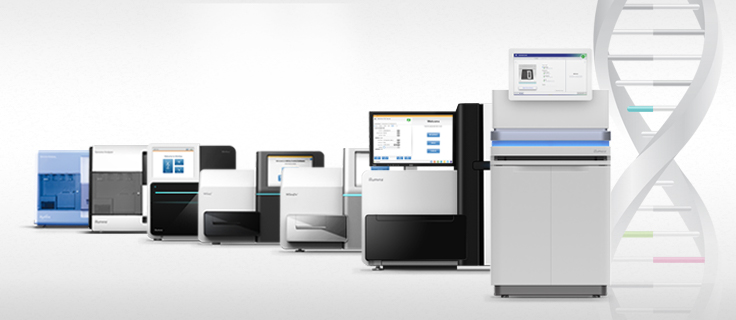 Illumina is also one of the companies under the DNA genomic revolution. While Invitae Corp is in the business of genetics testing, CRISPR Therapeutics is in DNA editing, Illumina is in the business of DNA sequencing. Basically it means reading the entire DNA sequence in your body. So they are in the 1st category (Reading DNA).
Our human body has about 3 billion of the DNA base pairs (A, T, C, G). Scientists around the world are trying to read the complete genetic blueprint for building a human being. The first Human Genome Project started in 1990 and ended in 2003. It took a painstaking 13 years and $2.7 billion to piece up every single base pair (3 billion of them) in a human body. This is the end result.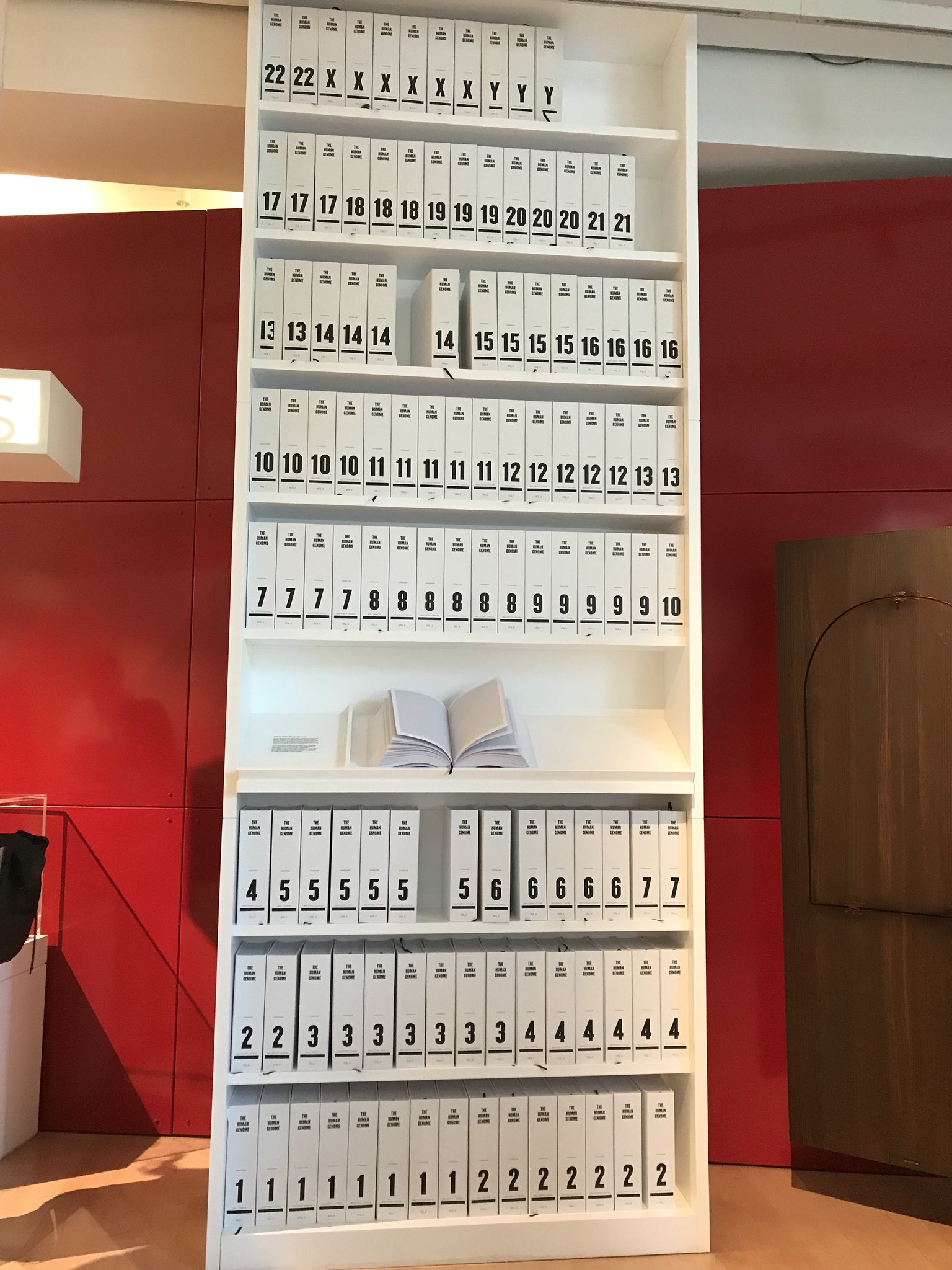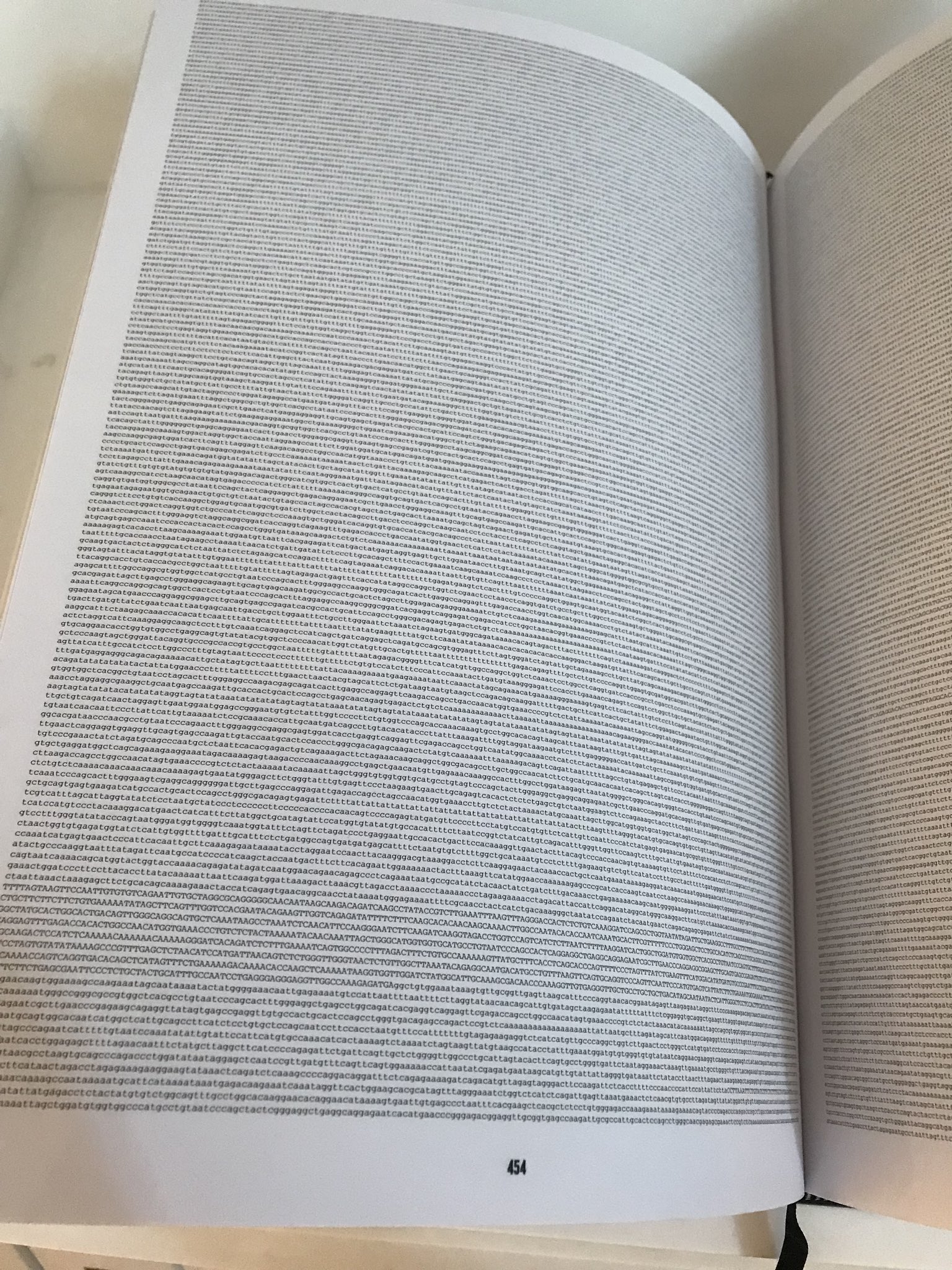 It takes 175 books and 262,000 pages to write the entire human genome. Each page of the book is just filled with the letters A, T, C and G. That's it. If you have some of these DNA letters that are missing or not in order, it could result in a permanent disability, genetic disorder or maybe a chronic disease.
Now with the advancement of computer, big data and AI, a machine can read a human genome for a thousand dollar in less than a day. That is the breakthrough we are having in genomic revolution.
Illumina manufactures and supplies this DNA reading machine. They are currently the global leader in the genetic sequencing industry with a market share of approximately 75%.
Illumina IPO in 2000 and their net profits have been growing consistently.
3.8 2U Inc
2U is in the online education business. They have partnered up with 73 global universities and has created over 400+ offerings. You can choose to take short courses, professional certificates, boot camps, undergraduate degree and graduate degrees. The online education market offers huge opportunities and that is the trend we are heading towards.
The approach of 2U is to partner up with universities, then work together to build courses, enrol students, and finally help them to get hired upon graduation. It is a simple model, asset-light and this business offer high-margin returns.
However, the online education market is also highly competitive as you have Coursera, DataCamp, edX, YouTube and universities themselves are also going online. You can almost learn anything anywhere now. Similarly to Roku, I am not seeing the competitive advantage and value of 2U. Or maybe I am missing out something in both of these companies.
2U IPO in 2014 and their net losses have jumped sharply in 2019.
3.9 Zillow Group Inc
Zillow is a real-estate platform that connects buyer, sellers, agents and renters all under a single point. They want to make property transactions as easy as how you would buy things online or find a place to live through Airbnb. The term "Zillow" is being searched more than "Real Estate" on Google and their site has about 200 million unique visitors every month. So they have a huge audience base and big data to leverage on.
Here is how they make money. They charge for ad spaces on their websites. Agents would pay them a fee to get their profile faces beside those houses that are listed on sale. If a buyer wants to purchase a house, they would contact the agent and the lead + commissions go to him.
For property management companies that want to list their houses for rent on Zillow's website, they also have to pay a fee.
Zillow themselves also buy houses. If you want to sell your house urgently, they would buy it from you. Then they would either renovate to rent it or sell it for capital gains.
And lastly, Zillow is also involved in mortgage loans but this is just a small portion of the group's total revenue. A bulk of it comes from house flipping, listing fees and ads placements.
Zillow IPO in 2011 and their net losses have been increasing in recent years.
3.10 Stratasys Ltd
Stratasys does 3D printing, quite similar to the business of Proto Labs. They are among the top 3 largest 3D printing company in the world. The main difference is Proto Lab is a manufacturing company that help produce parts for companies. But Stratasys makes 3D printers and sell those printers to manufacturers. So a large part of their revenue comes from the sale of products. Think of them like Xero or HP that sells printer machines worldwide. Just that now it is 3D printers for manufacturers.
Ark Invest believes 3D printing will be the future of manufacturing as it is cheaper, faster and it allows for new designs or part architectures. You can custom make physical designs with precision accuracy and change specifications over iterations. This would otherwise have not been possible for manual tooling methods.
For example, General Electric (GE) has used 3D printing to manufacture a fuel nozzle in a jet engine that is 25% lighter and 5x stronger. Before that, it has 19 separate working parts for the fuel nozzle. 3D printing also gives manufacturers now the ability to be self-produce instead of buying parts from other suppliers. You can now design what you want and print it.
Some of the biggest customers for Stratasys includes Airbus, Audit, Lockheed Martin and even NASA.
Stratasys revenue has been declining since 2014 and they are still in a net loss position.
4. Concluding Ark Innovation ETF Review
In summary, some of the companies in the ETFs look great, but there are some I personally don't see the growth potential. 2U and Roku being the two most obvious ones. I like Tesla, Square and all the DNA gene stocks. But gene editing, while game-changing, is highly complex and it faces regulatory restrictions plus patent wars. (Watch Netflix: Unnatural Selection)
The future of digital manufacturing and 3D printing doesn't appeal to me so much. Proto Labs is a high CAPEX business and Stratasys seems to be losing growth momentum. Their net income is also flat throughout the years.
Zillow Group earnings are getting worse every year. Not sure why. They also have a huge risk as a property market collapse could wipe out the value of Zillow fast.
I didn't really dive deep into each of these companies. It is just a brief overview of their business and bottom-line earnings. So I might be wrong on some of these views expressed.
Note that the top 10 holdings of ARKK changes based on the share price movement. It is not constant. ARKK typically holds about 35 to 55 of companies and it is actively managed by Cathie Wood. Hopefully this review gives you a better understanding of Ark Innovation ETF.